Holden Beach has been featured as a great beach for families by Stephen Leatherman (aka Dr. Beach) in an article by USA Today®. View the article.
We're are also proud to announce that National Geographic Traveler Magazine® picked Holden Beach, North Carolina as the 8th best family beach to visit in America.
Holden Beach, with only 9 miles of oceanfront shoreline, is an island paradise, is part of the chain that make up the Brunswick Islands and is located between Oak Island, and Ocean Isle Beach, NC and is in close proximity to Bald Head Island, Southport, Sunset Beach, Shallotte, Calabash, and Carolina Shores in Brunswick County, North Carolina. As of Jan 2005, Brunswick County is the 2nd fasted growing county in North Carolina with new home sales leading all coastal areas of both NC and SC. Wilmington and Myrtle Beach are accessible via a short 30 minutes drive or a scenic 40 minute boat ride along the Intracoastal Waterway.
Referred to by many as the "perfect family beach", it's easy to understand why more and more vacationers and visitors are buying Holden Beach North Carolina property as quickly as they can. One thing's for sure, we cannot manufacture more beach property, which makes it even more precious. A thirty Five (35) foot height restriction wards off commercialization, and guarantees all property owners and vacationers Holden Beach is serious about maintaining a safe and beautiful family beach atmosphere
Sunrise, blue sky afternoon sunshine, spectacular sunsets and moonlight are what Holden Beach has. Flashing neon storefronts & miles of high-rise resorts cannot be found. Holden Beach is blessed with a wide pristine white sandy shoreline, and finding a whole sand dollar by the waters edge is a daily happening.
Song Courtesy of musician Chris Bellamy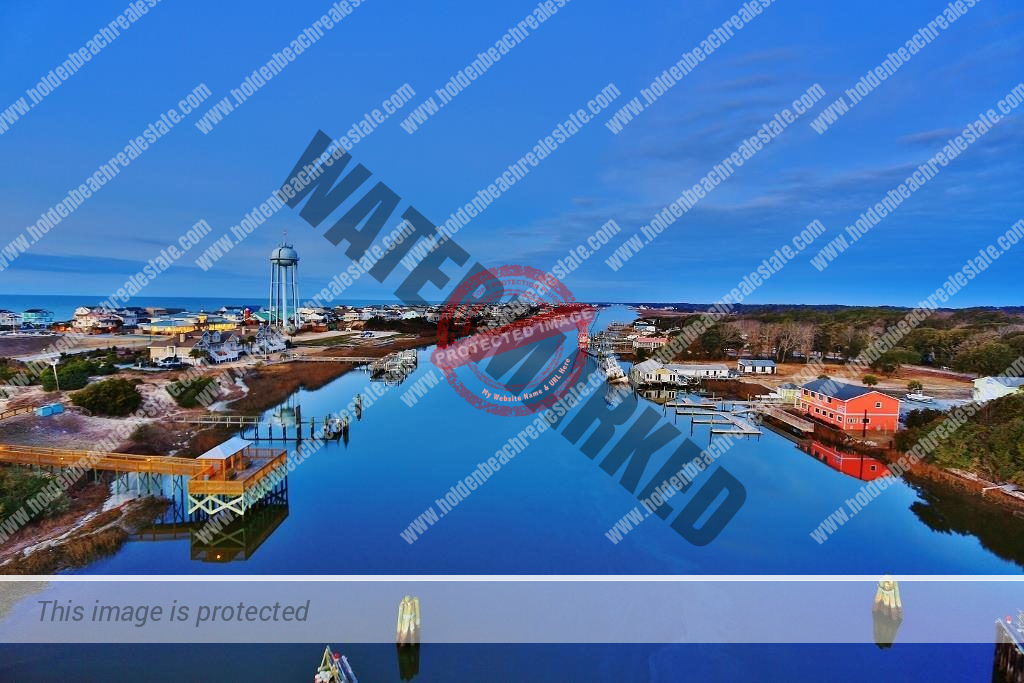 Photo Courtesy of photographer Keith Green and Catch One Photography 
View Real Estate Listings For Other Areas of Brunswick County